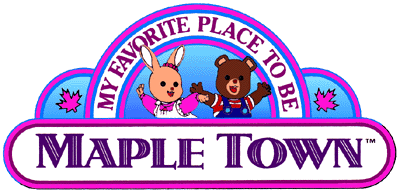 Welcome to Maple Town!

The Maple Town Tale
Patty Rabbit giggled and wiggled as the forest Train puffed along. She just couldn't wait to get to her family's brand new home in Maple Town.
Maple Town was even nicer than she'd dreamed. There was a beautiful park, cozy little shops, and a schoolhouse with a bell tower on top.
Come and play with Patty as she meets new friends. Meet her best friend Bobby Bear, Miss Deer the Schoolteacher, bossy Fanny Fox and all the rest. Maple Town will be your favorite place to be.