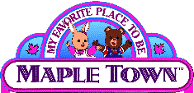 Forest Train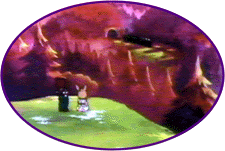 The Maple Town Train circles Maple Town and travels through the forest to bring visitors and new families into Maple Town. Master Monkey is the Train Conductor. Patty Rabbit and her family came to Maple Town aboard the Train and that is where the Maple Town adventures began. Sometimes Patty and Bobby just sit and watch the train puff along and dream about becoming Railroad Engineers one day. There's the Train whistle now! Mayor Dandy Lion is sure to be waiting, ready to greet the new arivals. Everyone is welcome in Maple Town!



Click here to hop on the train and take a ride around town!
Or, click here to leave town!